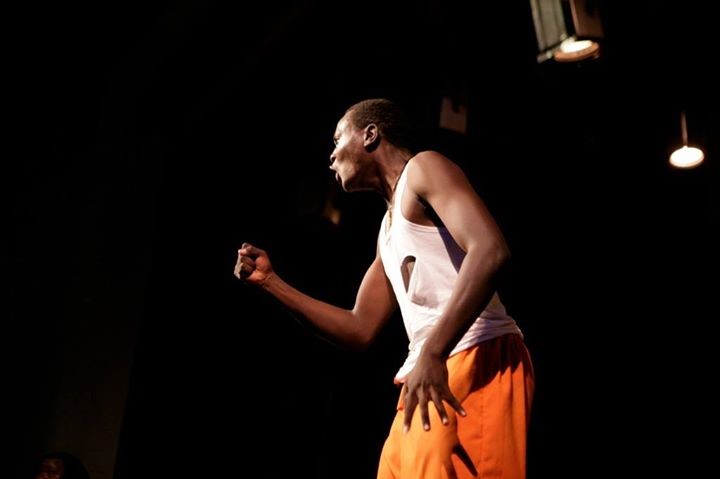 Mamboleo is a stage actor, Poet, Community Mobiliser and founder Kaloito Festival  & Kajiado TV.
Dominic Kimitta was born in Loitoktok, Kenya, Kajiado County. Born of a creative Teacher and writer Father, he was slowly introduced to writing and performances at a small age, this grew and was manifested in the older age.
After years of quickly growing in theatre performances and writing, through performances of school based set books like Ngugi Wa Thiong'o's River Between and Henrik Ibsen's Enemy of the People and writing scripts for national Drama Festivals, (2012 Best Swahili play Rift valley "Utu Wenye Kutu"), Mamboleo became ready for bigger audiences.
He represented Kenya at the Abayimba festival, which is a annual national festival in Uganda which brings artists of different genres from all over Eastern Africa i.e Kenya, Tanzania, Uganda, Rwanda, Burundi and Ethiopia. The festival was held in 2014.
In 2015 he performed a play "Africa kills her sun" at the Zanzibar International festival, an international festival graced by the Legendary "Sarafina" which is  historically held in Zanzibar at the Ngome kongwe show area. Just like the Abayimba Festival, the ZIFF Festival brought together artists who have done very well in the past like Eric Wainaina-Kenya, Oliver Mtukuzi –Zimbabwe.
Mamboleo is a well-known  Swahili spoken word artist in Kenya. He has worked and performed along side Mrisho Mpoto, an award winning Tanzanian poet who has staged Shakespeare's work in The UK and Africa (Wanawake wa heri wa Winsa). Mrisho Mpoto, currently holds a Kora  award and Kilimanjaro award.
Mamboleo has staged Swahili poetry in several entertainment Platform including Churchill Show  As well hosted major events in Kenya (Reproductive Health Network Conference; Malindi 2019 , The International Youth Day at the UN Complex 2019, The Pre Conference AHAIC 2019 Rwanda and many other Youth Oriented Events.
In the Year 2019 he represented Africa as a Global youth ambassador in the 6 months Planned Parenthood exchange program on youth and Governance in the United States (Washington DC and Texas).
Currently Dominic is The Program Officer with the Network of Adolescents and Youth of Africa program Kajiado West and a Global Youth Ambassador for Planned Parenthood Global.
In the Year 2019 He founded Kaloito Festival and later in 2021 Registered Kajiado TV.
Watch Some of Mamboleo's artistic works Below:
Kumekucha Anti FGM Piece- https://www.youtube.com/watch?v=rGcCm0lh6wU
Anti FGM Documentary-Rombo Kenya https://www.youtube.com/watch?v=fX83dpFB3wY
Africa Mama Poetic Piece https://www.youtube.com/watch?v=fX83dpFB3wY
Mamboleo On ChurchilRaw https://www.youtube.com/watch?v=fX83dpFB3wY
Meaningful Youth Participation Piece https://www.youtube.com/watch?v=9njM7PUQ-QM